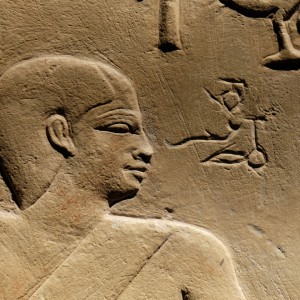 2nd Annual NINO Postdoctoral Fellow conference
This the 2nd annual Nederlands Instituut voor het Nabije Oosten (NINO) postdoctoral fellowship conference, to be hosted online via Zoom, organised by Julia C. F. Hamilton as part of a two-year project on Old Kingdom graffiti at Saqqara. Further details and a call for papers will be announced 12th March 2021, check back here soon!
Making and Experiencing Graffiti builds on recent graffiti-themed conferences in ancient and Late Antique Egypt and Sudan (e.g., Emberling and Davis 2019; Ragazzoli, Harmanşah, Salvador, Frood 2018), seeking papers to be presented under two major themes: 'making' and 'experience'. In particular, papers that explore the mode, technique, and performance of graffiti-making are of interest, as are those which consider how textual and figural graffiti intersect with related corpora (e.g., mason's and quarry marks, rock inscriptions, petroglyphs) along these lines, between the 3rd Millennium BCE – 7th century CE. A narrow definition of graffiti is eschewed, and speakers are encouraged to consider the socio-historical and practical circumstances in which marks and inscriptions were made and how they may respond to each other and other media around them. Diagnostic features of inscriptions in one textual or inscriptional culture, or historical period, are not expected to apply universally; however, similarities may exist across other frames of reference, such as the aesthetic response to inscribed (or uninscribed) space, bodily convenience and markers of technical ability, self-thematization and display, for example. Participants are encouraged to engage with materiality and theories of practice (which could be approached from a number of disciplinary angles: e.g., textual criticism, anthropology, art history/visual culture studies), or other complementary frameworks of interpretation (such as theories of landscape, senses and phenomenology, archaeology of movement and mobility). Papers that address the conference theme reflecting on contemporary and historical epigraphic practice and archival research, or the intersection and dialog between ancient and more modern graffiti, are also welcome. The wider conference and the subsequent edited volume will reflect collaborative exploration of meaning in ancient inscription-making that is reflexive in methodology and approach.
Date: Wednesday 15th – Friday 17th December 2021, time t.b.a.
Location: online, via Zoom
Registration: not yet available; will be free of charge