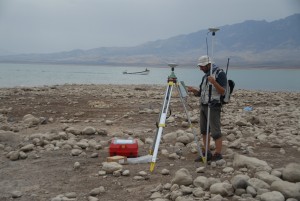 This lecture will present major results of archaeological fieldwork done in autumn 2015 by the NINO Project on the Rania Plain (Kurdish Region of Iraq). New investigations at Tell Shemshara added to our reconstruction of the Old Babylonian palace in Level V, and helped clarify the formation of the site.
Our survey of the Rania Plain was continued, with visits to a number of "new" sites, as well as major work at the sites of Dugirdkan and Araban. Araban is a site of particular interest. It is one of the largest sites identified on the Rania Plain, and the occupation dates to the Late Uruk-post-Uruk period. It is unfortunately almost lost to erosion caused by Lake Dokan, but sub-surface pits still contain considerable materials, which we began sampling and salvaging in 2015.
Prof. Dr J. Eidem is Director of NINO and head of the NINO Archaeo­logical Project on the Rania Plain.
General information
Jesper Eidem
Academiegebouw, zaal 01


28 Jan 15:00 - 28 Jan 17:00