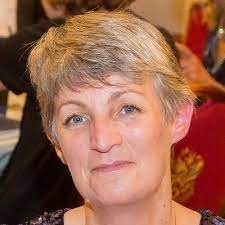 Title and abstract of the lecture will be added shortly.
Eleanor Robson is Professor of Ancient Middle Eastern History at University College London.
Practical information
The Veenhof Lecture 2022 will be held as a hybrid event. Admission is free, registration required; please join us!
Registration
If you wish to attend the lecture in person, please register (link will be added shortly).
If you wish to follow the livestream, please register (link will be added shortly) to receive the Zoom link (no Zoom account needed).
---
Annual Veenhof Lecture
The Veenhof Lecture is organized every November by the Netherlands Institute for the Near East in cooperation with the National Museum of Antiquities. Named after Prof. K.R. Veenhof and honouring his contributions to Assyriology, the annual lecture is aimed at colleagues and students, as well as a broader public. The speaker is an internationally renowned scholar. All are welcome to attend the lecture.
date: Friday 2 December 2022
venue: Rijksmuseum van Oudheden, Leiden, and online (via Zoom)
time: 17.00-18.30 hrs, drinks afterwards
admission: free – registration required
main language: English
---
Jaarlijkse Veenhof-lezing
De Veenhof-lezing werd in mei 2002 in het leven geroepen, naar aanleiding van het afscheid van professor Klaas Veenhof als hoogleraar talen en geschiedenis van Babylonië en Assyrië aan de Universiteit Leiden. De lezing wordt jaarlijks georganiseerd door het NINO i.s.m. het Rijksmuseum van Oudheden. Alle geïnteresseerden zijn van harte uitgenodigd.
Veenhof-lezing 2022
Spreker: Eleanor Robson, hoogleraar Geschiedenis van het Oude Nabije Oosten aan University College London.
datum: vrijdag 16 november 2022
locatie: Rijksmuseum van Oudheden, Leiden, en online (via Zoom)
tijd: 17.00-18.30 uur, gevolgd door een borrel
entree: gratis – aanmelding verplicht
voertaal: Engels