18 Dec 2020
General
In Memoriam Johan de Roos
It is with great sadness that we share the news that our friend, colleague, and former Director of NINO (1990-2002), passed away on 16 December 2020.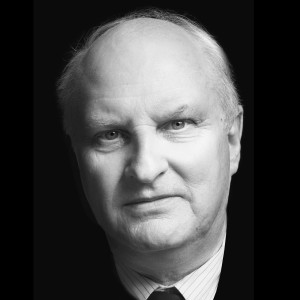 Prof. Dr J. de Roos
~ Han ~
Amsterdam, 19 December 1937 – Hazerswoude-Dorp, 16 December 2020
We will remember Han as an accomplished scholar of Hittitology, and an amiable and skillful director who brought joy and cordiality to the staff of our Institute and to many, many other colleagues in the Netherlands and abroad.
Han de Roos studied Classics at the University of Amsterdam and in 1984, he defended his dissertation on Hittite votive texts at that same university. His supervisor was Prof. Dr Ph.H.J. Houwink ten Cate. The dissertation was originally published in Dutch; a revised and expanded English edition was published in 2007 as "Hittite Votive Texts" in NINO's PIHANS series (Vol. 109).
For many years, Han worked as academic staff member at the department of West-Asiatic Languages and Cultures in Amsterdam. In 1987-1988 he was Visiting Professor at the North-East Normal University in Changchun where he helped to set up a program for Hittite and Anatolian studies.
On 1 September 1990 he was appointed Director of the Netherlands Institute for the Near East, and he moved to Hazerswoude-Dorp, a small village in the vicinity of Leiden.
In addition to his duties as director, he taught weekly classes of Hittite to small groups of students. Many of them have very fond memories of these intimate gatherings in NINO's Director's office, which often ended with Han lighting a cigar.
From 1 January 2002 until 20 December 2004, he held the special chair of Hittitology at the University of Amsterdam.
As General Director of NINO, Han was also in charge of its subsidiary institute in Istanbul, and in addition he applied himself to founding another subsidiary institute in Syria. After several years of preparations the Netherlands Institute for Academic Studies in Damascus officially opened in 2001. The NIASD grew into an important support for Dutch archaeologists and researchers, as well as a cultural liaison between Syria and the Netherlands.
In the 1990s, severe budget cuts threatened the Annual Egyptological Bibliography, an important project maintained at the department of Egyptology of Leiden University since 1947. Han incorporated the AEB into NINO, safeguarding its continued existence, through which it could ultimately develop into the current Online Egyptological Bibliography.
From 2006 onwards, his quickly diminishing eyesight made it more and more difficult for him to study and read, but this did not stop his interest in Hittite studies. He continued to visit the NINO every week to work on The Treated Passages From Hittite Texts Project. This project, which was initiated in 1973 by Prof. Dr Ph.H.J. Houwink ten Cate at the University of Amsterdam, was carried out and supervised by Han from 1975 until its completion in 2019.
Han passed away a bit more than a year after his much beloved wife Jenny.