24 Apr 2020
General
In Memoriam Meindert Dijkstra (1946-2020)
Meindert Dijkstra, retired scholar of Old Testament Studies at Utrecht University, passed away on Easter Sunday 2020.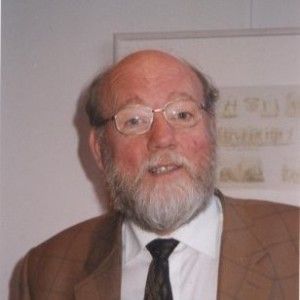 Dijkstra was born on 6 April 1946. He is best known as a specialist in Old Testament studies, with a focus on the language and culture of Ugarit. Dijkstra studied Theology at Kampen, earning his doctorate with a dissertation on Deutero-Isaiah in 1980. From 1980-1988 he taught Old Testament and history, cultures and religions of the ancient Near East at the Evangelical Theological Seminary in Cairo. He served as minister for the Reformed Churches in the Netherlands for several years.
From 1991 until his retirement in 2011 Dijkstra taught in the department of Old Testament, Hebrew and Religion of Israel at the Faculty of Theology at Utrecht University. He published a commentary on the Book of Ezekiel, as well as articles on West Semitic epigraphy, religions of Israel and the ancient Near East, and Palestine archaeology. He continued his studies and publications after retirement, also contributing to Hurritic-Hittite studies by reconstructing myths and rituals and studying the Hurrian language as it was used in Ugarit, Qatna, Anatolia and elsewhere during the Late Bronze Age.
Dijkstra published a history (in Dutch) of the Holy Land from its earliest inhabitants to 1918, and also had an interest in the more recent history of the region. Joining the debate on modern Israel he spoke as an advocate of the Palestinian people, and sought to further the discussion by offering a sound historical and archaeological background.
Colleagues and friends valued not only Meindert Dijkstra's deep knowledge of ancient Israel, but also his friendly personality and his kindness.
Obituary in Dutch by Remco van Mulligen in Nederlands Dagblad (15 April 2020)