16 Jan 2020
General
In Memoriam Olivier Nieuwenhuijse
It is with great sadness that we share the news that our dear friend and colleague Olivier Nieuwenhuijse passed away on January 15th 2020.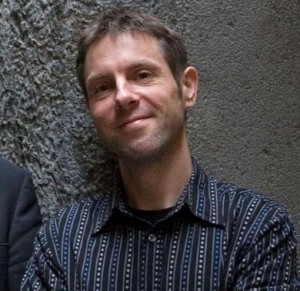 Olivier had been a Visiting Research Fellow of NINO since 2018, and his ties with the NINO go back much further. Olivier had been a regular visitor to our library since he first began working at Leiden's National Museum of Antiquities and the Faculty of Archaeology (Leiden University). Well-known and well-loved among the staff and students of Ancient Near Eastern Studies, Olivier was a valued presence at NINO.
Olivier was not only a productive and renowned scholar, but he was also actively engaged in outreach activities. He contributed to the 75th NINO anniversary volume in 2014, gave lectures for the society Ex Oriente Lux and was editor for EOL's journal Phoenix.
Olivier will be remembered by his NINO colleagues not only for his vast expertise, but also for his genuine kindness and his unique combination of sincerity and wit. Olivier will be dearly missed and our hearts go out to his wife Renske, his two daughters, as well as Olivier's family and friends.
The following obituary was shared by Olivier's closest colleagues Peter Akkermans and Bleda Düring:
OLIVIER NIEUWENHUYSE, 16 november 1966 – 15 januari 2020, RIP
Today, January 15th, our close friend and dear colleague Olivier Nieuwenhuyse passed away, at the very young age of 53. We will miss Olivier greatly and our sincere thoughts go to his family, in particular to his wife Renske and his two young daughters Lotte and Lili.
Olivier has fought his illness bravely for almost a year. To the very end he was with his loved ones and remained keenly interested in his friends and colleagues.
Olivier studied social psychology and archaeology at the University of Amsterdam. He was deeply involved in the Tell Sabi Abyad project in Syria, and through his work on that site he became one of the most pre-eminent scholars on Near Eastern prehistoric pottery, with unrivalled knowledge. He defended his PhD in 2006, and subsequently he worked as a postdoctoral researcher and lecturer at Leiden University (The Netherlands) and the Freie Universität Berlin (Germany).
In his scholarly career, Olivier published a large number of outstanding articles and he produced a series of impressive books on the Neolithic of the Near East. Olivier was an acclaimed and beloved teacher, who inspired students and initiated them into the secrets of Near Eastern prehistory. He was deeply concerned with the fate of the people from Syria during the war and he felt compelled to do what he could to combat the looting and trafficking of Syrian antiquities.
Most of all, however, Olivier was a very dear person. He was a man who cared for people, who was always kind, and who effortlessly combined his own particular humour and style. We will miss him.
See also
Obituary – Leiden University website
Obituary – Centre for Global Heritage and Development website
Short CV – Humboldt Foundation website
Recent video interview on Syrian cultural heritage – Centre for Global Heritage and Development website (in Dutch)