23 May 2018
Funding
Introducing: two NINO Prizes for Best Thesis on the Ancient Near East
From 2018 onwards the Netherlands Institute for the Near East will award two thesis prizes each year: one for a Bachelor thesis and one for a (Research) Master thesis.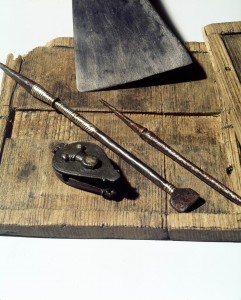 Did you write a thesis on a subject within the research scope of the NINO – and was it graded an 8 or higher by your supervisor, then you'll have a chance at winning a prize!
In addition to the honour, NINO will award € 400 to the best bachelor thesis, and € 600 to the best master thesis.
Conditions for participation are:
You wrote your thesis at a Dutch University, where it was graded in the academic year 2017/2018.
The topic of your research is within the scope of the NINO research areas: archaeology, history, languages, and cultures of Egypt, Levant, Anatolia, Mesopotamia, and Persia. Adjacent areas are considered under further conditions: see the regulations.
Your thesis was officially graded an 8 or higher.
Please mention if you are entering your thesis in another competition. If your thesis is awarded another prize before the NINO Prizes are awarded (31 January 2019), it will no longer be eligible for a NINO Thesis Prize.
For further conditions see the regulations (reglement Nederlands) (regulations English)
Our jury will select the four best submissions in November 2018. In January 2019, two winners will be announced: one for the Bachelor prize and one for the Master prize. The runners-up will receive a certificate.
Keep an eye on the NINO website and Facebook page: you will have the possibility to submit your thesis online between June 30th and October 14th 2018. Don't miss this chance to win the very first prize for Best Bachelor or Master thesis on the Ancient Near East!
UPDATE
The upload form can now be used to submit your thesis!