15 Mar 2012
General
Jesper Eidem appointed Professor of West Asian Archaeology at UvA
Dr J. Eidem (1956) has been appointed Professor by Special Appointment of West Asian Archaeology at the Faculty of Humanities of the University of Amsterdam.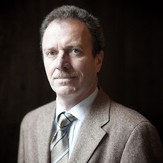 Jesper Eidem focuses specifically on the interaction between information originating from textual sources and from material culture, such as can be found in archaeological sources. His most important field of interest is the history of northern Mesopotamia during the Bronze and Iron ages (app. 3000-500 BC). In his current research project From Iran to the Euphrates, Eidem makes a political, geographic and ideological analysis of an early Mesopotamian empire, which was ruled by Shamsi-Adad (app. 1833-1776 BC). This kingdom encompassed large areas of northern Iraq and Syria. The rise, organisation and fall of this state, which existed for a very short period, has been exceptionally well-documented. Cuneiform texts have been excavated in various places within the borders of the empire. In combination with other sources, the texts form a basis for the first thorough analysis of the strategies that were applied in this early attempt at interregional state-building in the Near East. Eidem also researches the impact the empire had on local communities.
Jesper Eidem has been Director of the Netherlands Institute for the Near East (NINO) since 2009. Before this time, he worked as professor at the University of Copenhagen and as senior researcher at the Free University of Berlin. He supervised several excavation projects in Syria. Eidem is also chief editor of the magazine Bibliotheca Orientalis and editor of PIHANS and Anatolica. During his career, Prof. Eidem has been the recipient of different research grants, including a 2011 awarded investment grant from the Netherlands Organisation for Scientific Research (NWO).
Inaugural lecture on 10 January 2013.