3 Jun 2020
Library
Update: NINO library still closed due to corona virus
The NINO library will not be accessible to students and visitors until at least 1 September 2020.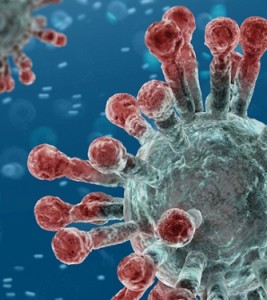 The NINO library will not be accessible to students and visitors until at least 1 September 2020. This is in accordance with Leiden University and UBL measures against the corona virus.
Now that the government of the Netherlands has relaxed some restrictions on access to public places, restaurants etc., we are receiving inquiries from many people asking when they can again come to our NINO library. As part of Leiden University, NINO staff are still working from home wherever possible. Leiden University Libraries remain closed to the public, and do their best to accommodate Leiden staff and students through
Leiden University has reconfirmed that this policy will remain in place until 1 September 2020, possibly longer. We regret that circumstances do not allow us to function as usual, and we kindly ask everyone's understanding and cooperation.
Please check regularly at www.universiteitleiden.nl for the current state of affairs at Leiden University. For information specifically on Leiden University Libraries, see www.library.universiteitleiden.nl.
The Ex Oriente Lux secretary's office is closed; the secretary can be reached by email.
***
De NINO-bibliotheek blijft gesloten tot 1 september 2020 (mogelijk langer), in overeenstemming met de maatregelen van de Universiteit Leiden en UBL m.b.t. coronavirus.
Nu de Nederlandse regering enkele maatregelen heeft versoepeld, krijgen we veel vragen over wanneer men weer terecht kan in de NINO-bibliotheek. De medewerkers van de NINO-bibliotheek en het NINO-onderzoekscentrum werken zoveel mogelijk thuis, net als alle andere medewerkers van de Universiteit Leiden. De Universitaire Bibliotheken Leiden zijn geen openbare bibliotheken en blijven gesloten voor publiek. UBL probeert UL-medewerkers en -studenten tegemoet te komen door
gratis online resources, beschikbaar via het ULCN-account;
bij het NINO uitzonderlijke uitlening, voor korte duur, van een monografieën aan eigen medewerkers en studenten (per boek wordt bekeken of het mag worden uitgeleend);
beperkte toegang tot het UBL-hoofdgebouw voor UL-studenten (andere locaties, waaronder het NINO, blijven gesloten).
De Universiteit Leiden heeft onlangs opnieuw bevestigd dat dit tot zeker 1 september het beleid blijft. We betreuren het dat we niet kunnen functioneren zoals we gewend zijn, en we rekenen op ieders begrip en medewerking.
Check regelmatig www.universiteitleiden.nl voor de laatste stand van zaken. Voor informatie specifiek over UBL, zie www.library.universiteitleiden.nl.
Het secretariaat van Ex Oriente Lux is gesloten zolang ons gebouw gesloten blijft, dus in ieder geval tot 1 september. U kunt de secretaresse bereiken via email. De EOL-jaardag is uitgesteld tot zaterdag 12 september 2020.