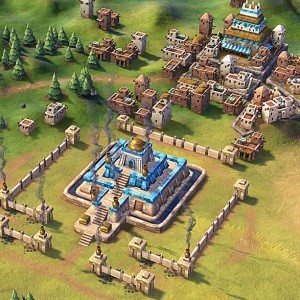 The theme of the third NINO Annual Meeting is Visual Representations of the ancient Near East.
Practical details
Date: Thursday 27 January 2022
Organisation: Dr. Bleda Düring (Faculty of Archaeology, Leiden University) and Dr. Willemijn Waal (NINO)
Venue: National Museum of Antiquities, Leiden (RMO)
Admission: free, registration required
Keynote speakers
Marina Gavryushkina, Julia Hamilton, David Maroto, Aris Politopoulos, Bart Wagemakers, Sary Zananiri
Program
The preliminary program will be announced shortly. Expect the following elements:
keynote lectures
lightning sessions (short announcements from researchers and advanced students on ongoing projects or recent results): send in your abstract through this form
NINO BA and MA Thesis Prizes award ceremony
opportunity to meet and catch up with people in Ancient Near Eastern studies in the Netherlands
The call for lightning sessions and posters was sent out on 21 October 2021; deadline: 30 November.
---
NINO Annual Meeting (jaarlijkse NINO-dag)
NINO's Annual Meeting (held at the end of January) offers an opportunity for advanced students and researchers of the ancient Near East in the Netherlands to meet and exchange ideas about ongoing and envisioned research projects. The Meeting is co-organised by NINO and an alternating host institution.