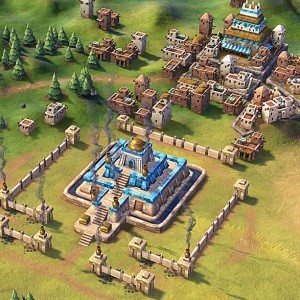 Important update: the third NINO Annual Meeting has been postponed to 14 May 2022 and relocated to the Faculty of Archaeology (Van Steenis Building) in Leiden.
Please note that the NINO Thesis Prizes 2021 award ceremony will be held on 27 January, online.
Practical details
Date: Thursday 14 May 2022
Theme: Visual Representations of the ancient Near East
Organisation: Dr. Bleda Düring (Faculty of Archaeology, Leiden University) and Dr. Willemijn Waal (NINO)
Venue: Faculty of Archaeology, Van Steenis Building, Leiden
Admission: free, registration required
Program
10.30
coffee & welcome
11.00
opening
11.05-11.30
keynote
Julia Hamilton – Visualising Egypt through excavation photography in the late 19th-early 20th century
11.30-11.55
keynote
Sary Zananiri – Frank Scholten: Constructing Biblical Modernity
11.55-12.20
keynote
Bart Wagemakers – Making up the archaeological picture: the significance of informal visual records
12.20-14.00
lunch break with possibility to visit the exhibition "The work of an archaeologist: Olivier Nieuwenhuyse and the Study of Ceramics"
14.00-14.25
keynote
Marina Gavryushkina – Documenting Destruction: Exploring Digital 3D Workflows for Excavation Documentation at Chlorakas-Palloures, Cyprus
14.25-14.50
keynote
Aris Politopoulos – Virtual Ziggurats: Orientalist Views and Playful Spaces
14.50-15.15
keynote
David Maroto – 'If a Man Opens a Well': Writing, Death, and Posterity in a Contemporary Art Project
15.15-15.45
tea break
15.45-16.35
lightning sessions
Lara Weiss, Daan Nijssen, Frederik Rogner, Paula Kalkman, Andrea Trameri, Rachel Winter, Lidewijde de Jong
16.35
announcement NINO-day 2023 & closing
16.45
drinks

It is still possible to send in posters (deadline 1 May): send in your poster or moving image through this form.
Registration
If you wish to attend the NINO Annual Meeting (no charge), please register through this form.
---
General information
NINO's Annual Meeting (in Dutch: de jaarlijkse NINO-dag) is held every year at the end of January. It offers an opportunity for advanced students and researchers of the ancient Near East in the Netherlands to meet and exchange ideas about ongoing and envisioned research projects. The Meeting is co-organised by NINO and an alternating host institution.