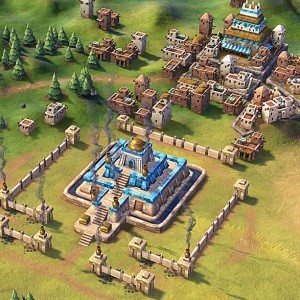 Important update: the third NINO Annual Meeting has been postponed to Saturday 14 May 2022. The NINO Thesis Prizes 2021 award ceremony has been held online on 27 January.
Practical details
Date: Saturday 14 May 2022
Theme: Visual Representations of the ancient Near East
Organisation: Dr. Bleda Düring (Faculty of Archaeology, Leiden University) and Dr. Willemijn Waal (NINO)
Venue: Rijksmuseum van Oudheden, Rapenburg 28, Leiden
Admission: free; registration is now closed (deadline: 9 May)
Posters welcome: see guidelines (deadline: 9 May)
Program
10.30
coffee & welcome
11.00
opening
11.05-11.30
keynote
Julia Hamilton – Visualising Egypt through excavation photography in the late 19th-early 20th century
11.30-11.55
keynote
Sary Zananiri – Frank Scholten: Constructing Biblical Modernity
11.55-12.20
keynote
Bart Wagemakers – Making up the archaeological picture: the significance of informal visual records
12.20-14.00

lunch break

optional: visit the small exhibition "The work of an archaeologist: Olivier Nieuwenhuyse and the Study of Ceramics" in RMO
lunch options (not included) are offered by RMO museum cafe and many nearby cafes

14.00-14.25
keynote
Marina Gavryushkina – Documenting Destruction: Exploring Digital 3D Workflows for Excavation Documentation at Chlorakas-Palloures, Cyprus
14.25-14.50
keynote
David Maroto – 'If a Man Opens a Well': Writing, Death, and Posterity in a Contemporary Art Project
14.50-15.15
tea break
15.15-16.10
lightning sessions
Lara Weiss, Daan Nijssen, Frederik Rogner, Paula Kalkman, Andrea Trameri, Rachel Winter, Lidewijde de Jong, Willemijn Waal
16.10-16.30
award Cuijpers-Opdenakker Prize 2022
16.30
announcement NINO Annual Meeting 2023 & closing
16.35
drinks (at Stadscafé Van der Werff)
Guidelines for posters
A poster should consist of a single page, 594 x 420 mm (A2 format), and should not contain more than 750 words. Send us a pdf or image file. Posters will be printed on paper, or shown in rotation on a large screen.
Alternatively, you may send us a moving image (max. 60 seconds; no sound).
In either case, include the following elements: your name, affiliation & email address; the name of your project.
If your file is larger than 10 MB, send it through WeTransfer.
Please indicate whether you will attend the NINO Annual Meeting in person.
Send your poster or moving image through email or WeTransfer no later than Monday 9 May to c.h.van.zoest@hum.leidenuniv.nl.
---
General information
NINO's Annual Meeting (in Dutch: de jaarlijkse NINO-dag) is held every year at the end of January. It offers an opportunity for advanced students and researchers of the ancient Near East in the Netherlands to meet and exchange ideas about ongoing and envisioned research projects. The Meeting is co-organised by NINO and an alternating host institution.