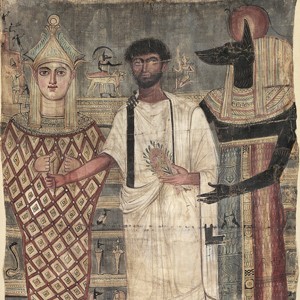 Practical details
Date: Thursday 26 January 2023
Organisation: Rolf Strootman and Ortal-Paz Saar (Utrecht University)
Theme: Othering & Identity
Admission: free, registration opens 2 January 2023
Preliminary program
Welcome, opening & introduction (Willemijn Waal, Ortal-Paz Saar, Rolf Strootman)
Keynote lectures:
Céline Debourse (Vienna/Jerusalem),
Othering and Identity in the Babylonian New Year Festival Texts
Ilan Peled (Leiden),
The Image of the Other in Mesopotamian Royal Inscriptions
Korshi Dosoo (Würzburg),
The Representations of Magicians in Christian Literary Texts from Egypt
Lucinda Dirven (Nijmegen),
Religious Identity and Othering in Roman Dura-Europos
Milinda Hoo (Freiburg),
Between Hellas and Asia: Locating Self and Other in the Research Imagination of Central Eurasia
Marike van Aerde (Leiden),
The Dynamics of Indian Ocean Exchange
NINO BA Thesis Prize award ceremony, and presentation by the winner
Lightning sessions:
Ludovica Cecilia (VU Amsterdam),
The private archive of a Babylonian priestly family (Ilia A)
Daan Nijssen (independent scholar),
Medes in the Late Iron Age Zagros
Nolke Tasma (Leiden),
Aramaic Epigraphy in the Roman Near East and the Parthian Commmonwealth: Imperial Elites and Local Realities
John Turco (University of Groningen),
Rituals in Space: Reconstructing Funerary Rituals through Gifts and Bones
Nicholas Aherne (Groningen),
Encoffined Bodies: on the role of decorated sarcophagi in funerary customs of Coastal Lebanon during the Roman period
Final remarks, closure, drinks
---
General information
NINO's Annual Meeting (in Dutch: de jaarlijkse NINO-dag) is held every year at the end of January. It offers an opportunity for advanced students and researchers of the ancient Near East in the Netherlands to meet and exchange ideas about ongoing and envisioned research projects. The Meeting is co-organised by NINO and an alternating host institution.