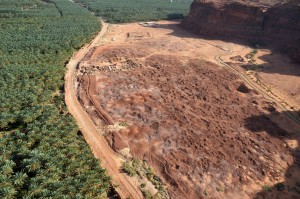 Since the first archaeological expeditions to the Ḥijāz in the late 19th and early 20th centuries, the political and cultural chronology of first millennium BC Northwest Arabia has been much debated. Long known inscriptions mention oasis polities (Dadan, Taymā'), tribal kingdoms (Liḥyān) and foreign powers (Neo-Babylonian Empire, Nabataean kingdom) but they do not provide any safe chronological anchors for dating these political phases. However, the spectacular development of North-Arabian archaeology in the last decade now makes it possible to take a fresh look at this issue. Large-scale excavations provide new insights into the settlement history, the material culture and the political history of the main oases of Ḥijāz (Dadan, Hegra, Taymā'). These results question the reality of Achaemenid rule and Egyptian influence over the Ḥijāz, while enabling to reassess the date of the Lihyanite kingdom and suggesting the existence of a hitherto unknown phase during "Hellenistic" times.
Jérôme Rohmer is a Thiers Foundation Research Fellow at the French National Centre for Scientific Research (CNRS), specializing in the archaeology of Syria and North Arabia in the 1st millennium BC. He obtained his PhD in 2013 from Paris 1 Panthéon-Sorbonne University in the field of Near Eastern Archaeology. After taking part in several excavation and survey projects in the Levant (2005-2010), he is currently preparing a book about the settlement history of Southern Syria from the Iron Age to the Early Roman period (12th c. BC–1st c. AD). In Northwest Arabia, he has been a member of the Madā'in Ṣāliḥ Archaeological Project since 2008 and his research focuses on the transition from Iron Age North-Arabian kingdoms to the Nabataean hegemony. He is now organizing a new international archaeological project at Thāj, a Pre-Islamic site in Northeast Arabia, in collaboration with SCTH and LeiCenSAA.
N.B.: Deze lezing is Engelstalig.
General information
Jérôme Rohmer
Rijksmuseum van Oudheden, RMO: Leemans-zaal (begane grond)
Engels
Geen extra kosten bij een bezoek aan het museum
16 Jun 15:00 - 16 Jun 17:00