11 Mar 2021
Symposium
Call for papers: Making and experiencing graffiti in ancient and Late Antique Egypt and Sudan
We invite papers for the conference "Making and experiencing graffiti in ancient and Late Antique Egypt and Sudan" which will be held online on Wednesday 15th – Friday 17th December 2021.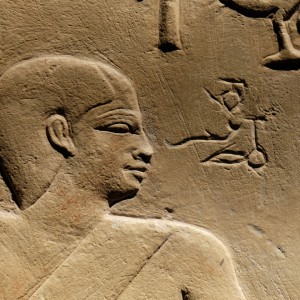 2nd Annual Nederlands Instituut voor het Nabije Oosten (NINO) postdoctoral fellow conference
Organised by Julia C. F. Hamilton (NINO, Leiden University)
Summary details
Abstracts due: Monday 12th April 2021
Conference dates: Wednesday 15th – Friday 17th December 2021
Location: Online (via Zoom) hosted by Leiden University
Registration: not yet available; will be free of charge.
Further details
See the event page on this website.
Requirements
Abstracts should be a maximum of 250 words (bibliography excluded), suitable for a 15–20-minute presentation. The deadline for abstracts is 12th April 2021. Please send your abstract as a Word or PDF e-mail attachment to NINO-conference@hum.leidenuniv.nl with 'Making and Experiencing graffiti abstract' as the subject heading. The language of the conference is English.
The conference will be open and free to all to attend. While the possibility of a hybrid event accompanying the conference has not been excluded, it is intended for the main conference sessions to be held online via Zoom, between 10.30am – 6pm CET (GMT + 1) with session times to be announced later in 2021. It is not intended for the sessions to be recorded or distributed in any way outside of the conference itself. Speakers will be invited to submit their papers following the conference for a peer-reviewed volume edited by the organiser, to be published by NINO late 2022.
For further questions, please contact the organiser: j.c.f.hamilton@hum.leidenuniv.nl.