26 Nov 2020
Funding
Introducing: Jaarprijs Cuijpers-Opdenakker for the best scholarly article
Starting from 2021, young scholars in ANE studies (incl. Egyptology) may enter their published article to compete for a prize awarded yearly by NINO, Ex Oriente Lux, and Mr. & Mrs. Cuijpers-Opdenakker.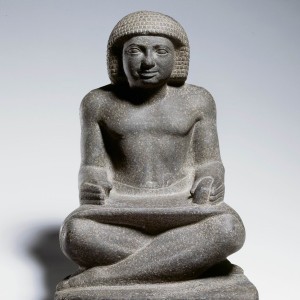 The "Jaarprijs Cuijpers-Opdenakker" is a prize for the best scholarly article written by a younger author in the Netherlands on a topic concerning the Ancient Near East (incl. Egypt).
Authors may send in their published article before 15 February 2021 to compete for the first prize, which will be awarded in July 2021. Submissions can be sent in through email. Update 26 January 2021: submissions for the prize can now also be sent in through the online submission form on our website.
The jury consists of representatives for NINO, Ex Oriente Lux, and the prize's founders.
Conditions and regulations
The main conditions for participation are:
The article contains original research into the Ancient Near East (incl. Egypt until 600 CE).
The article has been published between 2016-2020.
The (first) author was not older than 40 years at the time of publication.
The (first) author was affiliated with an organisation or institute in the Netherlands, and/or living in the Netherlands, at the time of publication.
The article has not previously won another prize.
The winner is expected to rework the winning article into a popularising publication.
Full regulations are available in Dutch (pdf).
Submit your article to compete for the Jaarprijs Cuijpers-Opdenakker
Send the following to NINOfunding@hum.leidenuniv.nl:
the article in pdf format (preferably an offprint or last print proof);
an abstract of your article of max. 500 words in Dutch or English, for (online) publication (free of copyright);
curriculum vitae of the (first) author, max. 2 pages A4.
In the body text of your email, include the following information:
name, address, and email address of the (first) author of the submitted article, names of further authors if applicable;
(first) author's affiliation at the time of publication/acceptance of the article, and current affiliation;
correct title description of the submitted article including DOI (if available);
contact information of the editors of the journal or volume in which the article has been published.