Jaarprijs Cuijpers-Opdenakker
NINO and Ex Oriente Lux annually award a prize for the best scholarly article written in the Netherlands by a junior scholar in the Netherlands on a topic concerning the Ancient Near East (incl. Egypt). The prize is funded by and named after C.P.M. Cuijpers en R.J.G. Opdenakker.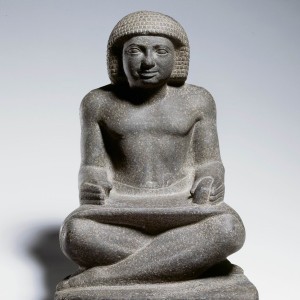 The topic of the publication should be within the scope of the NINO research areas, and published no more than five years before.
A call for submissions is open yearly from 15 November to 15 February. During this period authors may submit their published article through the NINO website. To compete, submitted articles should be no older than five years. The competition is judged in March/April; the winner is awarded the Prize in June/July. The jury consists of representatives for NINO, Ex Oriente Lux, and the prize's founders.
Competition 2023
Researchers in Ancient Near Eastern studies (incl. Egyptology) have the opportunity to submit their article, published no earlier than 2018, between 1 December 2022 and 15 February 2023. Don't miss the opportunity to win this year's prize for Best Scholarly Article on the Ancient Near East in the Netherlands!
The winner of the Jaarprijs Cuijpers-Opdenakker 2023 will be announced at an award ceremony in May/June 2023. Further details on the event to be announced in due time.
Conditions and regulations
The main conditions for participation are:
The article contains original research into the Ancient Near East (incl. Egypt until 600 CE).
The article has been published between 2018-2022.
The (first) author was not older than 40 years at the time of publication.
The (first) author was affiliated with an organisation or institute in the Netherlands, and/or living in the Netherlands, at the time of publication.
The article has not previously won another prize.
The winner is expected to rework the winning article into a popularising publication.
The full regulations for the Jaarprijs Cuijpers-Opdenakker are available in Dutch (pdf).