NINO Conference Subsidy
NINO offers subsidies of up to € 2.000 in support of workshops, conferences and other scientific events about the ancient Near East (incl. Egypt) organized in the Netherlands.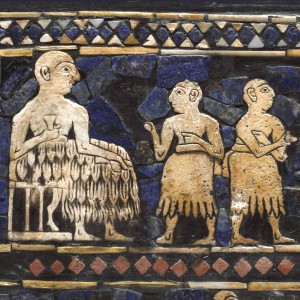 Meetings of researchers and (advanced) students in the fields covered by NINO, and organized by a scholarly institution in the Netherlands, are eligible. Applications are considered four times per year by the NINO Academic Committee. A total annual budget of € 10.000 is available.
A Conference Subsidy should be used within 12 months following the award.
NINO Conference Subsidy

Deadline for application
15 February
15 May
15 August
15 November
Award
April
July
October
January
Subsidy to be used until
April next year
July next year
October next year
January next year
Conditions and regulations
The main applicant should be affiliated to a Dutch university, museum or other academic institution.
The Subsidy cannot be used retroactively, i.e. for a conference or symposium with a starting date earlier than the award date.
Successful applicants are asked to mention NINO as a partner of the event and to send a brief report of the results of the meeting within two months after the meeting was convened. The report may be included in the NINO newsletter or posted on our website.
Costs to be covered by the subsidy may include
hire of a conference location;
printing of programme booklets etc.;
travel and hotel for speakers;
catering.
Not covered are
touristic excursions;
partner programmes.
Have you obtained or applied for any other funds or awards regarding this event? Please mention them in your budget – matching funds are an asset to your application.
The application should consist of:
a cover letter, offering contact details of the applicant;
a brief abstract of the nature, purpose and envisioned outcome of the event (max. 300 words);
a (preliminary) program, including a list of speakers and the topics to be discussed;
a budget table, including information on other funds received or applied for.
The three items should be combined in a single pdf and uploaded below.