8 Jun 2023
Collection
Update: workshops with Scholten Photographic Collection
NINO and UBL are again seeking online volunteers to work on the Scholten photographs.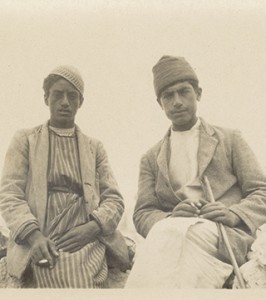 Recently the last of the ten "Palestinian History in Frame" workshops took place. NINO and UBL are very grateful to all volunteers who worked on enriching metadata of the Scholten Photographic Collection!
The results have surpassed our expectations, and have provided us with a unique chance to take the next steps. We are improving the physical preservation of the photographic prints by re-packing them in individual sleeves, and we are re-arranging the order of the prints to better accommodate future requests to see original material.
This work is continuing over the following weeks, and two new workshops have been scheduled:
Thursday 22 June, 9:00-17:00 hrs (max. 24 persons)
Thursday 29 June, 9:00-17:00 hrs (max. 24 persons)
Additional dates may be added further down the line, probably in July.
We invite you to to come and join us on these dates!
As always, lunch is included – and a logistical challenge will be guaranteed!
If you are interested in attending these workshops, please email to s.w.g.muskens@library.leidenuniv.nl no later than June 14. Please specify the date(s) you would like to attend in your mail.
Or contribute online!
At the same time, we are still working to improve and augment the digital metadata of the Scholten Photographic Collection.
Do you have knowledge of 1920s Palestine? Can you identify any buildings, events, places, and/or people in Scholten's photos? Please share your information with us before July 1, 2023. Read more on our initiative to enrich metadata of the collection on this page.